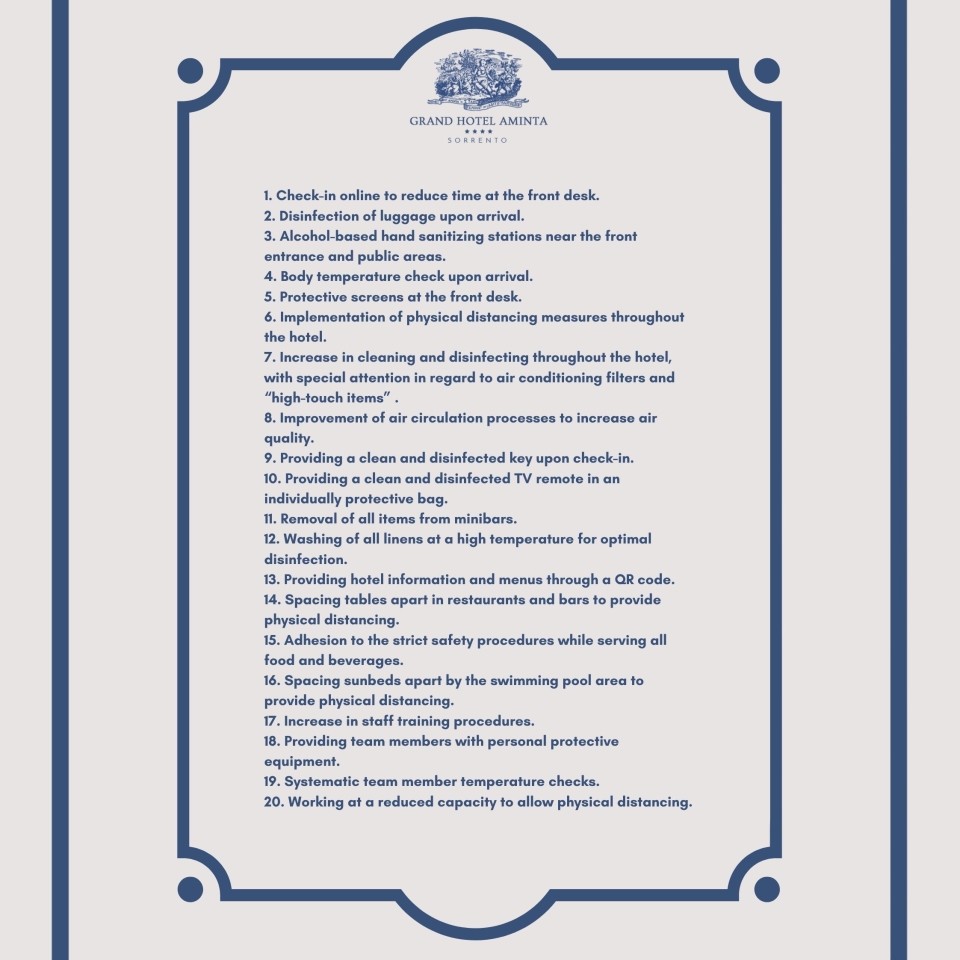 Dear Guest,
Here at the Grand Hotel Aminta we are committed to delivering a clean and safe environment through health and safety protocols
Our highest priority in this moment is the health, safety, and security of our guests and staff members. COVID-19 has changed the way we live, and we are adjusting our daily operations to fit within the new normal. In response to this, we and a team of experts have reviewed our existing health and safety processes and developed a new safety protocol as required by the Italian Law.
What are the new protocols?
New cleaning and disinfection procedures, increased attention to safety in communal spaces, protective equipment, and updated training for team members are included in the new protocols.
Take this once in a lifetime opportunity to enjoy the beautiful Sorrento Coast without the usual crowd!