The Grand Hotel Aminta offers the most breathtaking views of Sorrento, Vesuvius and the Bay of Naples!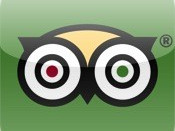 There's something about arriving in a hotel room and opening the curtains to find that magical view.
Trip Advisor recently published a list of its 10 favourite hotel room views. The Aminta has been voted 3rd best view around the world!